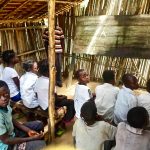 A two-part session Jan. 16 and Jan. 23 on primary and secondary education will reveal critical issues for children and youth in the Democratic Republic of Congo and the U.S.
On Jan. 16 and Jan 23, 2021, Congo Mission Network will examine the history, status and life-changing potential of primary and secondary education in the U.S. and the Democratic Republic of Congo.
This two-part, virtual session will begin on Saturday, Jan. 16, and Saturday, Jan. 23 at 10 a.m. Eastern Standard Time, 4 p.m. Kinshasa time and 5 p.m. in the Kasaïs in Congo. Each segment will last about two hours.
To register free of charge, visit https://congopartners.org/register2020/. Registrants will be sent a link a day or two before the session.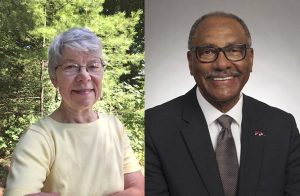 The Primary and Secondary Education Session will provide fresh news on youth and education such as:
(On Jan. 16)
–a brief history of Presbyterian Primary and Secondary Schools in Congo by Anne Crane
–a brief history of the development of education in the U.S. by Dr. Charles Nash
— a report on current conditions in the Presbyterian schools in the Congo and the impact of COVID 19 and of government educational policies on the schools.

(On Jan. 23)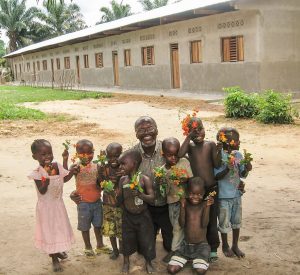 –a report on Build Congo Schools by George Collins
–news on education for girls by Millie Cox, with a look at girls' schools and presentations by pioneering women educators in Congo
–a report on current support for education other than churches
–questions for the future of education in the Congo.

The histories of education are charged in both the U.S. and Congo, where access has been restricted by race, gender and nationality. Conditions are critical in the DRC, where more than 66 percent of the population is now under age 25, and 46 percent, or about 47 million children, are under age 15.  Yet the schools remain chronically underfunded, while poverty, unrest and warfare persist around the country. The DRC ranks 172nd in the world in its funding of schools as a percentage of GDP,  according to the CIA World Factbook.
Through God's grace, we are seeing the Church and parents working together to make change happen, as they understand the important role that education plays to help improve the well-being of communities and counter systemic poverty.
The Presbyterian Church historically has provided strong aid to education. The Presbyterian Churches of the Congo now run 1080 primary and secondary schools, taking a pivotal role to prepare Congolese youth for a sustainable future. The organization Build Congo Schools has raised funds to build nine schools since 2013 and strengthen them with a range of measures.
This is the fourth session in the ongoing virtual Congo Mission Network Conference for 2020-2021.