The Congo Mission Network  will host its 2022 annual conference this fall, Sept. 29 – Oct. 1, 2022 at Myers Park Presbyterian Church in Charlotte, N.C.
The program is now available: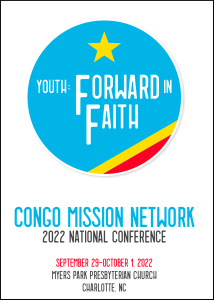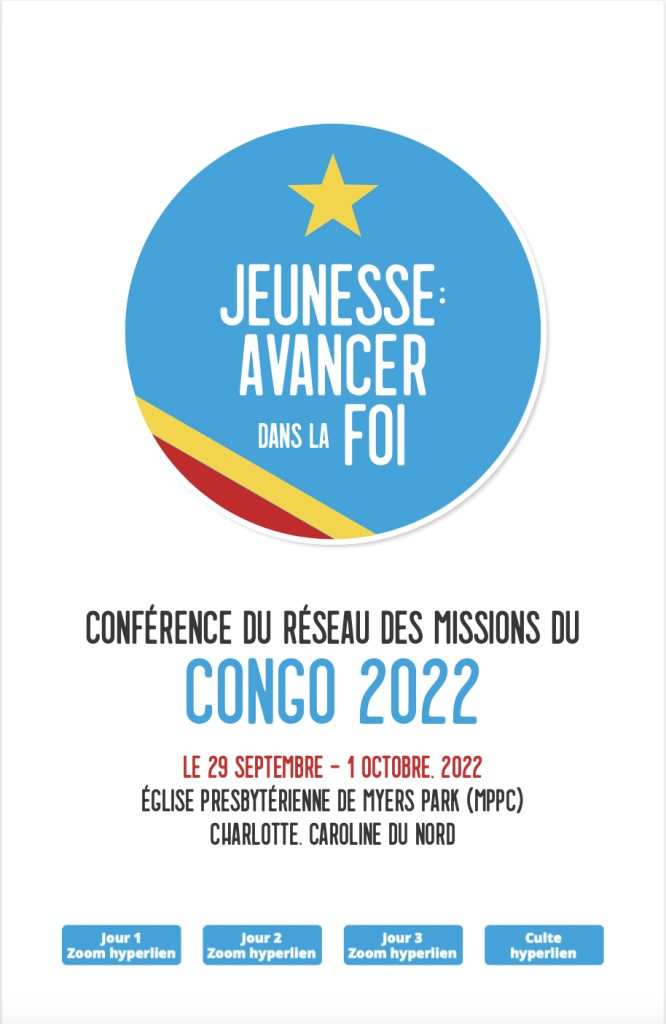 This hybrid event, which will offer ample in-person hospitality as well as the opportunity to attend sessions virtually, will be the organization's first in-person conference since 2019. It will bring together partners in the Democratic Republic of Congo and the U.S. to discuss topics of vital, mutual interest. Speakers who are on-the-ground specialists will lead the presentations.
You can still register by clicking here. Your Congo Mission Network registration will allow you to attend the conference, whether in person or virtually, and to receive full details as the event approaches.
The Congo Mission Network (CMN) meets yearly to review progress in partnerships with the Presbyterian Church in the Congo and to plan out the next year's activities. We appreciate your participation and look forward to seeing you!
To find out more how the Democratic Republic of Congo and how the Congo Mission Network encourages partnerships with Presbyterian Churches and organizations in Congo, please check out our Congo 101 presentation.
Please watch this space for more information!