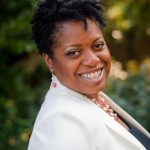 Join us on Wednesday, Sept 16, for the US/ Congo Worship Service and Conference Launch — 11 a.m. EDT, 4 p.m. West Africa Time and 5 p.m. Central Africa Time.Please join in on Wednesday, Sept 16,  for the Worship Service that will launch the 2020 Congo Mission Network Virtual Conference. The time will be 11 a.m. EDT in the U.S., 4 p.m. West Africa Time and 5 p.m. Central Africa Time.
Session highlights will include music sung by Congolese and American choirs, a sermon delivered by the Rev. Denise Anderson, and participation by Congolese and American worshipers as the service is broadcast across 10 time zones.
All are welcome and attendance is free. Please visit https://congopartners.org/register2020/ to register. To see subsequent session topics, please visit https://congopartners.org/conference/.
The program will reflect the warm and passionate relationship between Congolese and American Presbyterians that spans more than 100 years.  To learn more about that, please click here to watch "Congo 101."
The conference has the theme, "Unity, Justice and Reconciliation in the U.S. and Congo: Christian Faith in the Time of COVID-19."

The first session will begin with greetings offered in four languages. The Rev. Isaac Kalonji of Kinshasa, General Secretary of the  Presbyterian Community of Kinshasa, will greet in Lingala. Anne Crane of Boston, who lived in Congo as the daughter of mission co-workers, and later was a mission co-worker to Zimbabwe herself, will greet in French. The Rev. Jean Tshidinda Mamba, the General Secretary of the Presbyterian Community of Congo, will greet in Tshiluba. The Rev. Bill Reinhold of Bridgewater, Va., who served as a mission-co-worker in  Congo with the CPK, directed IMPROKA, and taught at the Presbyterian seminary at Ndesha, will greet in English.
Sara Lisherness, Director of Compassion, Peace & Justice and Interim Director of World Mission for PC (U.S.A), will lead the Call to Worship.
The conference will explore topics through the lens of the Belhar Confession, written in South Africa in 1982 in response to Apartheid and added to PCUSA Book of Confessions in 2016.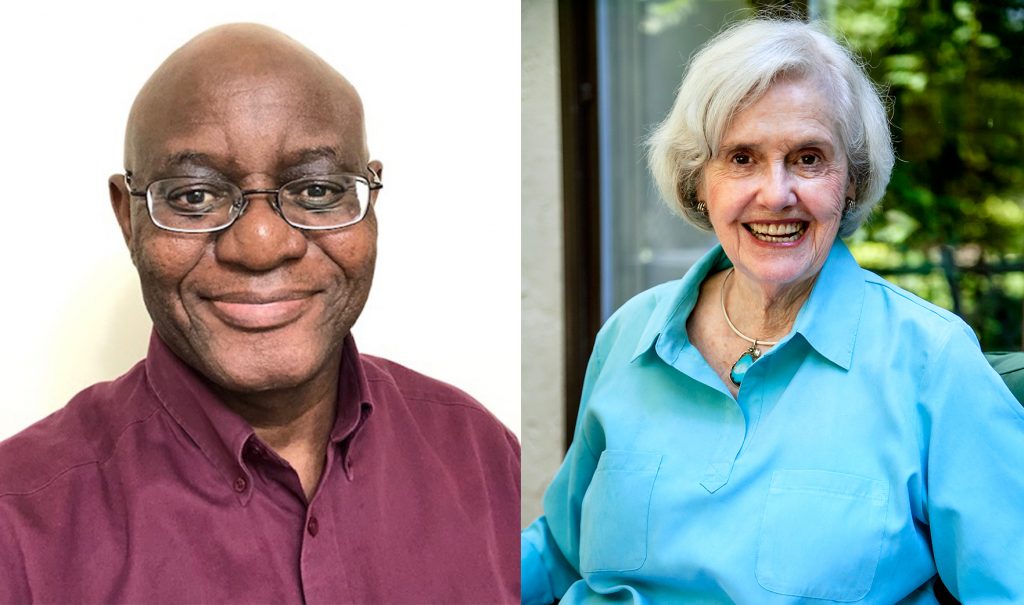 Anne Crane will introduce the Confession of Belhar, thus beginning a conversation that accepts that our past includes racism, colonialism, and inequalities that exist worldwide. Two Presbyterians will read the Confession.  They are the Rev. Bobby Musengwa, born in Pretoria, South Africa, and longtime pastor of Maximo Presbyterian Church in St. Petersburg, Fla., and Doy Barron, a social justice activist and elder at First Presbyterian Church in Knoxville, TN, who spent most of her early life in Mississippi.
Bill Reinhold will give the Assurance of Pardon and introduce the Rev. Anderson, Coordinator for Racial and Intercultural Justice of Presbyterian Church (U.S.A.) and Co-Moderator of the 222nd General Assembly (2016).  Rev. Anderson's sermon will focus on the Confession of Belhar, the COVID-19 pandemic, and systemic racism.
Debbie Braaksma, coordinator of the World Mission's Africa Area Office, will describe the work of the PC(USA) mission co-workers in Congo. They are Jeff Boyd, regional liaison for Central Africa, and his wife, Christi, who serves as facilitator for women and children's interests; Larry Sthreshley, health liaison who assists with the development of the health ministries of churches and their role in the health system of Congo, and his wife, Inge, who works to promote nutrition, home gardens, and clean cook stove initiatives; and José Lamont Jones, a newly appointed mission co-worker who will assist the Presbyterian Community of Kinshasa (CPK) education department, working on behalf of the church's primary and secondary schools. He and his wife, Eveline, will move to Kinshasa as soon as the pandemic allows it.