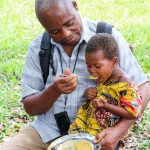 Congo Mission Network will present sessions on Community Development March 20 and on Women and Children March 27. They will look at situations of terrible poverty and injustice and spotlight efforts that provide relief.
Congo Mission Network will offer presentations on Community Development March 20 and on Women and Children March 27. The Community Development session examines situations of grinding poverty and injustice in DR Congo and the U.S and spotlights programs that provide relief. The Women and Children session March 27 focuses on ministries that provide effective accompaniment to women and children.

The events will be at 10 a.m. Eastern Time in the U.S. and at 3 p.m. Kinshasa Time and 4 p.m. in the Kasaïs in DR Congo. Please visit https://congopartners.org/register2020/ to register free of charge. We will send you a Zoom link a day or two before each session.
In Part I on Saturday, March 20, Colleen Shannon of First Presbyterian Church, Knoxville, TN, will introduce the session. Speakers and topics will include:
"Mission with Two Hands." Hunter Farrell argues that mission work demands both kindness and justice.  Farrell is director of the World Mission Initiative (WMI) of Pittsburgh Theological Seminary and former director of World Mission PC (USA).

Inauguration of Health Center in Haut-Katanga Province, paid for with mining royalties. Photo courtesy of POM

"Joining Hands Network in the DRC." Valéry Nodem will tell how POM, based in Lubumbashi, and the Presbyterian Hunger Program (PHP) have advocated successfully for mining policies that benefit Congolese communities  and the environment and keep mining revenues in Congo. Nodem is Associate for International Hunger Concerns for PHP.

In ""Dirt Cheap," the Rev. Dr. Alonzo Johnson will describe how long-term racist policies and attitudes in the U.S. are being addressed through community empowerment. He will examine racism, poverty and the plight of Black Farmers in the U.S. from Reconstruction to the Present Day. Johnson, who is coordinator of the Presbyterian Committee on the Self-Development of People (SDOP), will give a brief history of SDOP. He will also describe its partnership with Koinonia Farms.
"Development takes Decades." Medi Kanda will describe how the Program for Development in Kasaï (PRODEK) of the Presbyterian Church of Congo builds on decades of work to mobilize local communities for change in the areas of agriculture, income generation, water, sanitization and more. Kanda is Director of PRODEK and an elder in the CPC.

Congo Leadership Initiative Founders Emmanuel Baraka, Head of Microfinance, Nathaniel Houghton, President, and Robert Kumkum, Head of Programming

Student in a Congo Leadership Initiative Class

In "Congo Leadership Initiative," Nate Houghton, Robert Kumkum and two CLI alumni from Kinshasa will tell the story of this entrepreneurial training program. Today CLI has trained 4,000 young leaders who have founded more than 500 businesses in DR Congo. Houghton and Kumkum are co-founders.
Part II, "Women and Children" on March 27, will feature presentations on the ministries of three Congolese partners and a program that supports both coffee farmers and the Panzi Hospital for women. There will also be time for questions and answers.
"Fair Trade Lifts up Farmers in Eastern Congo." Beth Ann Casperson will tell the story of the

Congo Coffee Project

and how coffee farmers – many of them women survivors of sexual violence – are helping to support the life-giving work of the P

anzi Hospital

and its local health centers in eastern Congo. Caspersen is Quality Control Manager of the Equal Exchange Cooperative and a frequent traveler to the DRC.
"CPK Women and Families Department, 65 Years of Service and Witness." Elder Annie Ntumba, Director of the Women and Families Department of the Presbyterian Community in Kinshasa (CPK), will give an historical overview of women's work within the CPK, including highlights from the past 25 years.

Teachers Lead Traumatized Children in Their Recovery Process

"Presbyterian Ministries for Vulnerable Children in East Kasaï." As the Coordinator of these ministries of the Presbyterian Community in Congo (CPC), Rev. Benoît Mingedi will share how a local, semi-residential program evolved into to a church-wide, community-based ministry.

Child with Healing Hearts curriculum

"Healing Hearts". Christi Boyd, Regional Facilitator for Women's and Children's Interests for PC (USA) will revisit the key components of the Trauma-Healing ministry of the Women and Families Department of the Church of Christ in Congo (ECC). Following her presentation, Herb Long of the Lafayette-Orinda Presbyterian Church of Lafayette, CA, will share how his congregation came alongside the ECC's Healing Hearts ministry.
The sessions will last about two hours each day. This is part of an ongoing virtual CMN conference on health, theological, education and community issues in the DRC and US. Visit the Congo Mission Network YouTube channel  to watch videos from all the sessions as they are posted.