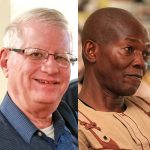 Plans are underway for the 2021-2022 conference of the Congo Mission Network! Co-conveners have been named and early session topics are selected.
About 20 CMN partners from both the U.S. and DR Congo met virtually June 22 and chose topics for the next phase of CMN meetings, which will take place this fall.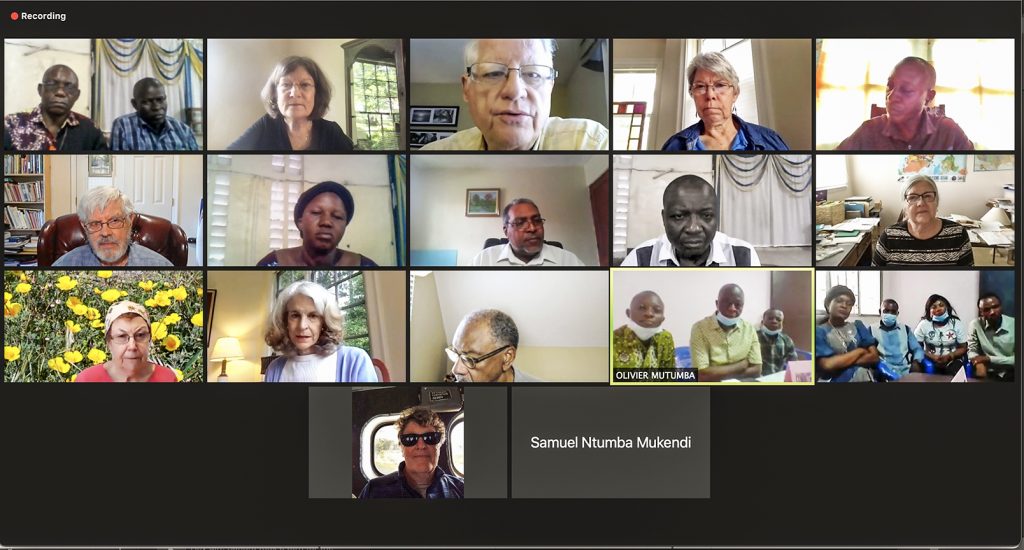 The sessions will be once per month on Saturdays in September, October, November and December. Final dates and details will be announced soon. The sessions are the beginning of the next round of gatherings following the very successful virtual conference of 2020-21.
The Rev. Dr. Simon Kabue, Rector of the Sheppard & Lapsley Presbyterian University (UPRECO) at Ndesha, has agreed to be co-convener in 2021-22 with the Rev. Bill Reinhold of Bridgewater, VA. Reinhold was co-convener last year with Anne Crane of Boston.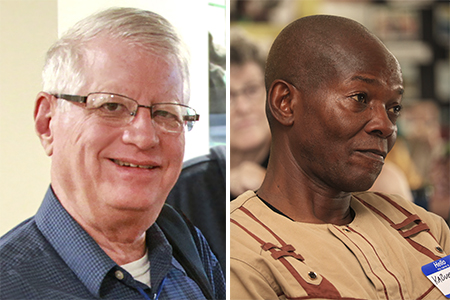 Session topics the group selected include: Education; Street Children and Development; Christian Education and Environmental Education; Christian Literature (Tshiluba Bibles); Congo Leadership Initiative; and Vaccine Distribution. Details will be forthcoming.
Participants in the meeting June 22 included (from the DRC) the Rev. Marcel Tshibemba (CPC Legal Representative in Mbuji Mayi), Dr. Serge Makolo (IMCK), Benoit Mingedi, Samuel Muamba Mpoyi (Education Coordinator in Mbuji Mayi), Mrs. Ivette Bukumba, Dr. Pacio Tshianza Mikobi, Olivier Mutumba, Simon Ntumba (IMPROKA), Therese Tshibola, Rev. Isaac Kalonji (President of CPK), Samuel Ntumba Mukendi, Jean Medi, The Rev. Dr. Simon Kabue Mbala, and Annie Tshisuaka; and (from the US) the Rev. Bill Reinhold, Cathy Coons, Bill Rule, Jose LaMont Jones (Dominican Republic), Kelly Norrell, Colleen Shannon, Roberta Spalding, Dr. Charles Nash, Millie Cox, and Anne Crane.