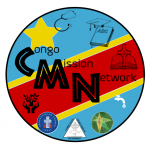 Please join the Congo Mission Network Conference on Saturday, Sept. 11, for the first of its 2021-22 series of mini conferences:  "The Spread of COVID-19 and the Problem of Vaccine Distribution."
This free, virtual, interactive event will be the first of four CMN mini-conferences this fall, featuring on-the-ground specialists in sessions that last about one and a half to two hours. Start times Sept. 11 will be: 7 a.m. Pacific Time, 8 a.m. Mountain Time, 9 a.m. Central Time,  10 a.m. Eastern Time, 3 p.m. Kinshasa Time, and 4 p.m. in the Kasais. We will send a link a few days before.
Speakers will be Dr. Serge Makolo, Director of the Christian Medical institute of Kasai, Roberta Spalding, a member of the Congo Mission Team at Lafayette-Orinda Presbyterian Church in California and Advocacy Chair of the Congo Mission Network, and Dr. Ntumba Mukendi Samuel, director of the medical department of the Presbyterian Community of Kinshasa (CPK).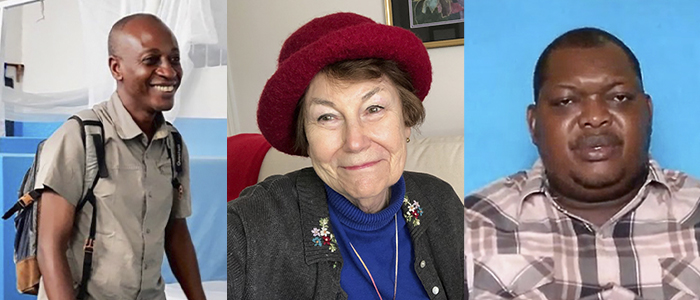 They will talk about the status of the illness in DR Congo, Africa and the U.S., and the world in general, and the disparities in vaccine distribution. There will be time for discussion.
Topics and dates for the other sessions are:
•     October 16: "Environmental Education on Climate Change and its Effect Particularly on the DRC"
•     November 13: "The Church's Work with Vulnerable Children"
•     December 11: "Christian Literature: How it Is Used in Every Aspect of the Church's Work."  The serious shortage of Tshiluba Bibles will also be addressed.
Co-conveners this year are the Rev. Bill Reinhold (also co-convener in 2020-21) of Bridgewater, VA., the Rev. Dr. Simon Kabue, Rector of the Sheppard & Lapsley Presbyterian University (UPRECO) at Ndesha, and the Rev. Isaac Kalonji of Kinshasa, President and Legal Representative of the Presbyterian Community in Kinshasa. Our format will be like that of the well-attended Congo Mission Network Conference in 2020-21.
To register, please visit our Registration Page.  We will send you a link to attend each session. If you registered last year, no need to register again.
To find out more how the Democratic Republic of Congo and how the Congo Mission Network encourages partnerships with Presbyterian Churches and organizations in Congo, please check out our Congo 101 presentation.
We appreciate your participation and look forward to seeing you!