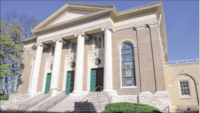 Please save the date for the upcoming CMN Conference, October 17-19, 2019!   Read more for more information, include a tri-fold brochure for the conference that you can share.
Congo Mission Conference 2019
October 17-19, 2019
First Presbyterian Church
Knoxville, Tennessee
Claim a New Day:
Partners in Creating a New Congo!
Healing the Wounds of War While Laying the Foundation of Peace
and Empowering Youth and Women for Leadership
Join us as we connect in support of ministry and development in the Congo. In partnership, we are each blessed.
For details about the conference, please visit:  https://congopartners.org/conference/
To register, go to  https://congopartners.org/register2019/
Read about our conference speakers at: https://congopartners.org/conference-speaker-bios/
You can download a trifold brochure for the CMN 2019 Conference here: